Our found vintage tribal sacks are undeniably stunning. That said, not everyone out there is in the market for a new sack 😉 We have had many requests from customers to share our ideas for creative uses of these bags. Since they are currently marked down as a show special at the moment, we thought this would be a great time to show off some great uses.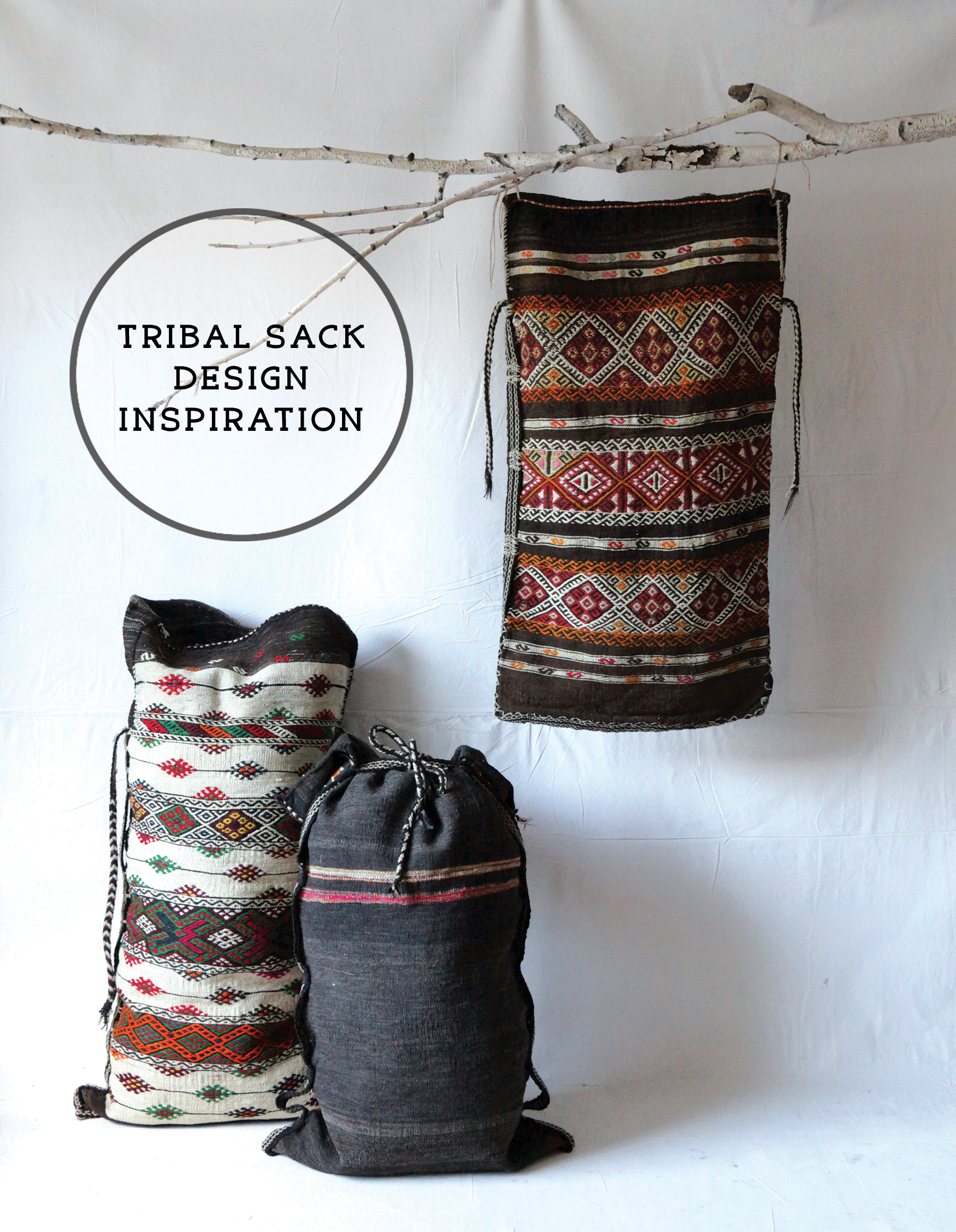 These tribal sacks are traditionally woven by the wife or future wife, these tribal sacks carried wheat or animal feed on nomadic journeys. They are anywhere from 50 to 100 years old and each one has a different motif that carries a special meaning. For instance, the symbol that looks like an "S" means love – she was wishing him love as he left on his journey!
1 – SHELF COVERING
Undo the sides of the bag and wrap around an existing shelf or a shelf that you create from a 2″x 4″ an our cast iron brackets. Use upholstery tacks or staples to secure the fabric.
2- TABLE RUNNER
This is a simple idea, but the rich color and patterns will have a big impact on your table! Great for indoor or outdoor tables. Simple un-stitch the side seam and unfold. Trim the sides where needed, but not too much! The unfinished edge will look great.
3 – PLANT COVER
You know that plant in the green plastic pot that you stuck in the corner and forgot about? Turn that foliage into a design element. Just drop it into one of these tribal sacks and, voilà! your plant goes from shrub to statement.
Find more information here!