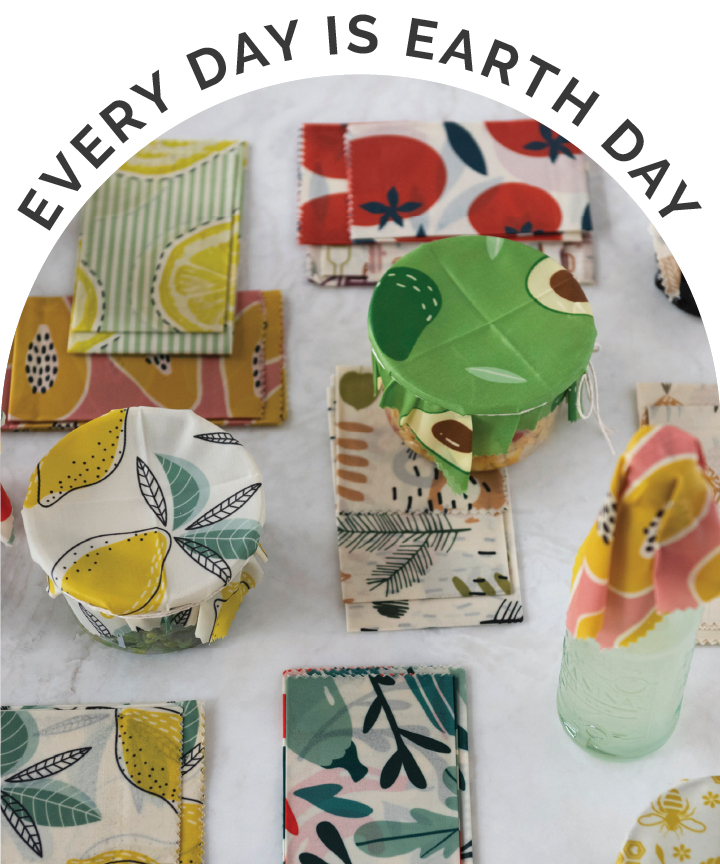 Celebrate Earth Day all year long with our reusable and recycled wares that are as sustainable as they are stylish. Effortlessly curate a striking in-store display that will inspire customers to shop green.
REUSABLE BEESWAX
Our reusable beeswax collection showcases playful patterns and elegant packaging. Showcase these sustainable storage solutions in a variety of settings from stowing leftovers to packing school lunches.
RECYCLED PRODUCTS
Provide your patrons (and our planet) with peace of mind by providing products crafted from 100% recycled materials.